He topado con este curioso anillo que me ha encantado!
El anillo fue diseñado por el artista
Luke Jerram
(os recomiendo dar un vistazo a su web porque su obra es genial) y el joyero Tamrakar, para la boda de Jerram. La idea es incorporar una diapositiva y una lente, a través de la cual se puede proyectar la imagen de la diapositiva sobre cualquier superfície, sólo se necesita una fuente de luz.
Por desgracia, este precioso anillo es único. Una pareja preguntó al artista (como era de esperar) si podia hacer un anillo para ellos, a lo que Jerram respondió:
"Congratulations on your engagement! I'm afraid this ring was a one off, made for my wife. I'm afraid you'll have to make your own unique ring for your own unique partner!"


Una auténtica pena... El cristal y el metal unidos es una cosa que siempre me ha gustado, y si a esto le sumo una fotografía (otra de mis pasiones en esta vida) se convierte en un objeto digno de desear. Además me encanta la idea de 'proyectar' convierte el anillo en un artilugio muy curioso.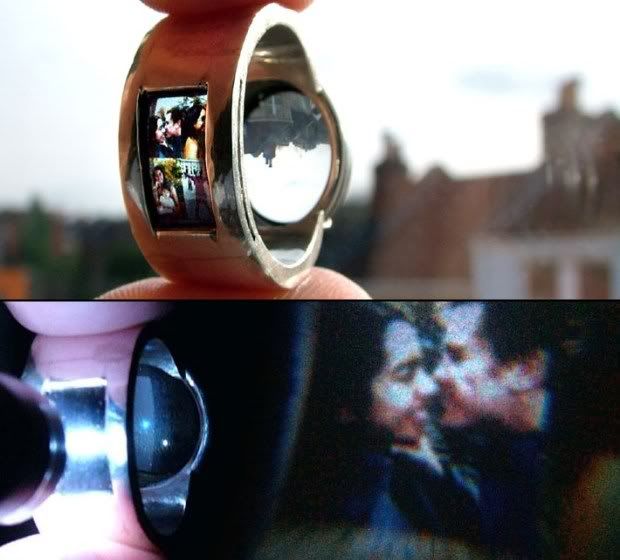 Saludos,
A